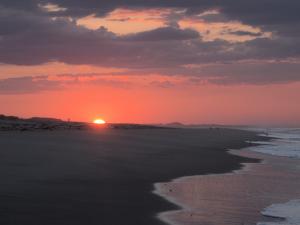 It's fairly understood by most that the value of art is in the eye of the beholder. I personally never understood the "beauty" of many of the great artists. I am not formally schooled in the arts, but over time, I have learned to understand why the greats are considered so and why they are held in such high esteem. Yet, I would not necessarily be interested in owning one of the "greats" or have it displayed on my favorite wall. I have preferences that are my own. At times they are enthusiastically shared by others. Often times they are not.

The uniqueness of each individual, as in life, is a precious commodity. This is the same for artwork. When I am shooting or painting, I am putting this uniqueness to work in the way I see and feel things. I work at a piece with an idea and a feeling that I want to capture and when I succeeded in doing so, this is the piece I want to hang on my favorite wall. When I am "shopping" for art to purchase, my mind is working the same way.

I have never been very good at creating something for someone based on their own needs as we all see and feel things differently. Often times I "scrap" a work in progress when it no longer "feels" right to me. I am certain many of the "throw aways" could have had value, but they didn't have value to me. It is this feeling that determines the value and satisfaction in the work I produce and in the art that is produced by others.

So take a look at all art with an open mind and never with anything else at stake but your own feelings and the value and satisfaction you get from the feeling. Let me know how it feels.